This page is intended to make it easy to locate information and tools specific to our clients.  If you have any questions, please contact us.
Click here to upload your signed E-File forms from your computer or by taking a picture from your smartphone.
This will make it easy to send private information to a specific person at GRKB, without sending it through email, which is unsecured.
We encourage you to take a few minutes to let us know how we're doing.  We welcome any suggestions on how we can improve or any acknowledgement of a job well done.  Your feedback is important to us.
Downloadable forms required for certain situations: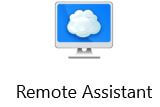 spam control
available from MX GuardDog – Read more